'Is It Too Early to
Starting Asking' Tour
Captain - Huggy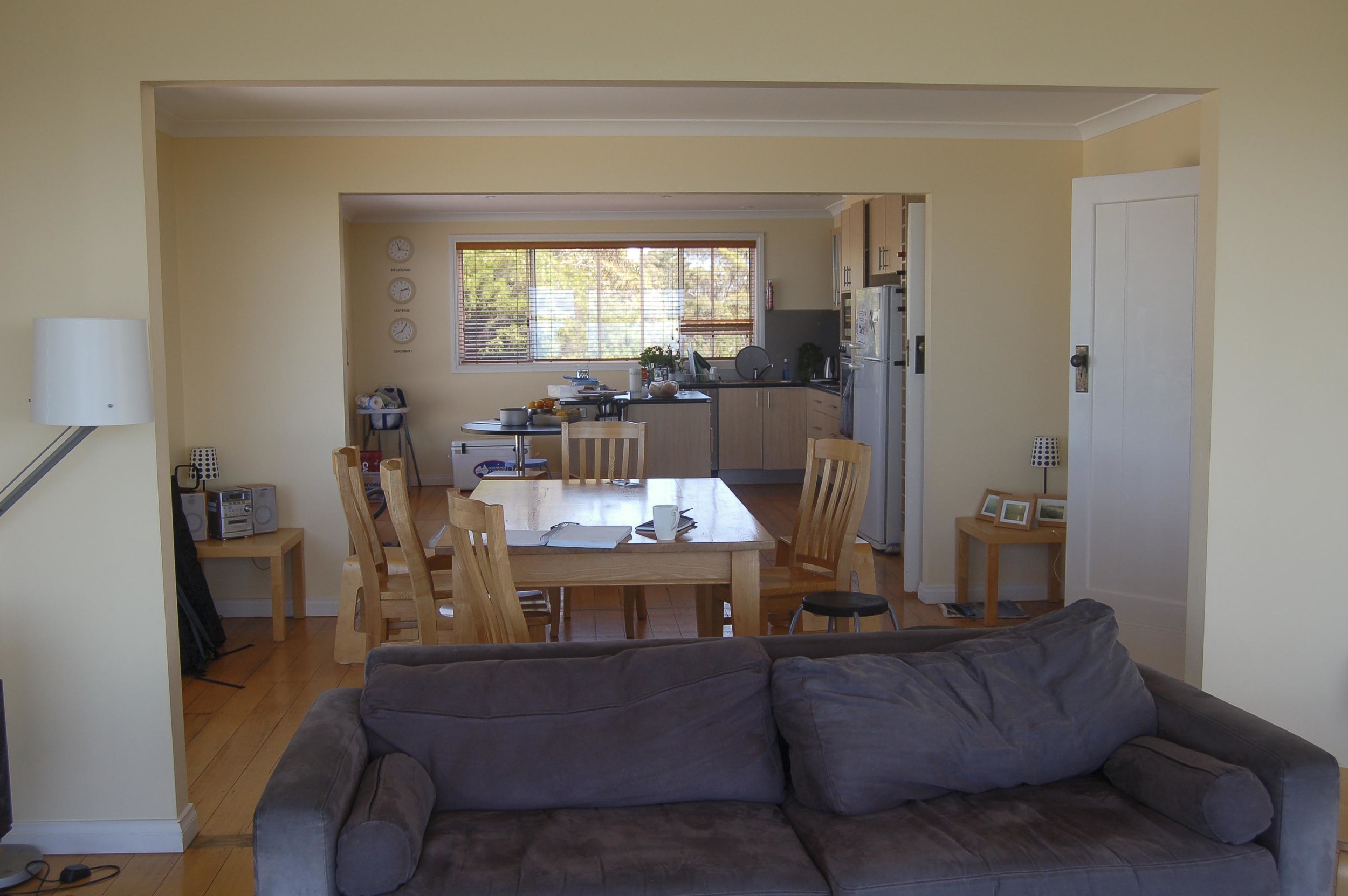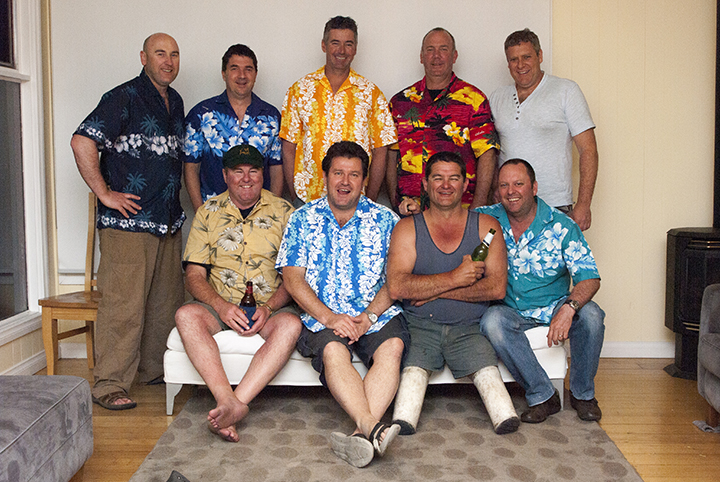 Visions of Daylesford Lake with accommodation at the Mung and Chickpea Hotel was anticipated, when Captain Davey Boy volunteered to organise the Bulls 2012 tour of duty.
But the crew's fear was short lived as Captain Davey Boy searched further afield towards the mighty Gippsland Lakes and back to our roots (settle down Fox and Spud) of the inaugural Bulls trip back in 2007.
But this time, the destination was the quiet little hamlet of Lake Tyers. The criteria was simple: quality and well appointed accommodation, a view over water and most importantly within walking distance to the pub. Ideally it would of turned out to be walking distance to an OPEN pub, but lets not let minor details spoil a good story…
A few shocks even began before the weekend. Inaugural crew member Planet had pulled out of the trip citing 'work' commitments. We all found this particularly funny as we didn't know if Planet actually did much work. Hilly had arrived early to pick up Baz, and in haste Baz left his Bull uniform attire at home, and Magic had even arrived bright and early to pic up Fox.
FRIDAY
Friday afternoon the motley Bulls crew started arriving. The scene was set for another weekend of high quality, intelligent and thoughtful conversation with the early announcement:
FOX: 'What's the Time'? 5.15pm: 'Is it too early to start asking who fucked Carol W'?
Following this the crew settled into the usual greetings and banter about what had changed to other crew members over the past year…
Pickles had enjoyed getting married so much the first time he was back for more, Bazza had just been married to a WOMAN.
Magic had marriage intentions and had even introduced his beau out in public that year, and Spud was wondering if marriage was the right thing as he again questioned his masculinity.…
SPUD: 'I'm over them, I'm going to turn gay right now'.
We also listened intently to the complaints from our home life… but after three hours, we had to tell Evie to shut the f**k up and let us others have a turn! The jaw dropper complaint was this crew member who was happy exhausted from sex; and not with himself which was the most surprising aspect.
But Spud put home life so eloquently as he described to the uninitiated…
SPUD: 'Hallway Sex' – when you pass each other in the hallway and say 'Get Fucked'.
Obviously Spud's year could only get better…
Featured on the menu Friday night were home made pizza bases where we were able to put our own toppings on. It was here we continued the banter, music and video.
Must of been excellent video, as Fox and Spud appeared to be 'stuck' to their seats for much of the evening. It was there and then, that the Captain decided he wouldn't be going near those two seats that weekend.
SATURDAY
Bright and early the fisher folk all looked excited with their rods in their hands as usual and also prepared their fishing rods for a day. Great boating conditions saw them gone for most of the day. Saturday was the most successful day with about 12 flathead caught. Probably would of caught more but apparently some of the fish may of been scared off.…
FOX: Hey Hilly (covered in sunblock), how's it going Marcel Marcell, did you hook a fish?
Couple of us headed into town, where we bumped into Ross and Ruth Claverino. This having occurred twice in 6 years on the Bulls getaway, its safe to say that they are stalking us.
Saturday evening, and new for 2012 was what we may call the 'ring of fire' night, with curries whipped up by Bazza, Evie, and the Captain.
Joffa joined us later that evening due to barista shortage at his shop. If only he had taken Fox's culinary advice…
FOX: "Just give the c**ts International Roast'.
Later that evening it was the inaugural 'How well do you know your Bull crew' trivia competition to see who could match up responses with the correct Bull member. Initially there was some confusion with how to write numbers in order in boxes, but not having done any actual administration work himself for 22 years, we took it easy on Pickles and tried to be understanding.
EVIE: Only thing Pickles has written in 20 years is the signing of his Gold AMEX card.
Some of the answers gave us a fascinating view into the lives of other crew members: We were able to find out amongst other things.
1. How hard Fox go's in the sack
2. Hilly fears being in a confined space with Fox, more than being buried alive
3. Bazza has some interesting 'body parts'
4. Spud fears Spiders
Magic was the clear winner on 44 who received a bottle of Central Victoria Red, with the next closest Fox on 36. Those earlier management courses at Skilled had paid off for Magic and was able to put those skills to good use.
Later that evening Hilly had organised a ripper video trivia competition with TEDAS v's ROW. It was close encounter that ended in a draw.
Again, more fine discussion took place that night including the time that Rex Inglis ran over Evie on his bike (apparently an accident) and got his bike fixed.
Some thoughtful analysis and quotes also took place that evening including.
SUNDAY
Another day on the high seas for the fisher folk which included 6 flathead although the affects of the 'ring of fire' night were having its affect at home and on the boats…
Fox: 'Joffa had those horrible big cheek slappers going'
After an absence of about 30 years, Mark 'Wombat' Vanstan joined the crew for some R&R. Evie and Wombat enjoyed discussing cultural diversity and wives.
Wombat: ''Get an Asian wife and throw her in a mine when sick of her.
Evie: I have an Asian wife.''
Early that evening we frocked up in our Bulls gear, except for Les Pattersons Bastard Love Child whose refusal to co-operate with correct attire set a precedent for the Bulls Crew.
If we were on a boat we would have had him walk the plank; so a secondary punishment was to stop him watching p*rn for 3 minutes.
Sunday night things really hotted up and I'm not just talking about Spud and Fox's obsession with p*rn.
EVIE: 'Fox and Spud discuss p**n as if they were discussing art at the Louve in France'.
As the pub was closed other eating arrangements were made…
Take one BBQ, not cleaned for 5 years and 78 sausages and more hot fat. And what a ripper of a fire it was! Best BBQ fire the Captain had ever seen.
When the Captain took the keys back to accommodation booking place, the lady seemed a bit confused when I told her the 'BBQ burns really well'. She said 'cooks really well?… I said NO burns!… and told her they will need to invest in a new one.
That traditional evening card of Bastard was played. But without Planet supervising, we started off with a game with rules that resembled Snap, Old Maid, Poker and Concentration. But after 32 beers and lots of banter, it was eventually worked out.
MONDAY
A relaxing day of R&R with some more fishing, some went for long walk, and others headed home for appointments or other commitments.
What was most satisfying for the Captain was to see a changed Evie drive off in the sunset with his I LOVE JULIA G. bumper sticker proudly displayed both front and back bumper bars for the world to see.***
So that brings an end to the Captains rough notes of Bulls Crew 2012.
We all look forward to next year when the Fox reaches for new highs and lows when he organizes Bulls Crew 2013.
Hazelwood Pondage will never be the same.
*** Footnote:
Production of 'I LOVE KEVY' bumper stickers now in production.